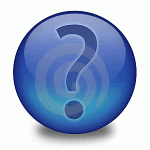 Question:
At work today I got into trouble because one of my residents' fell. This man is independent and never needs our help. He can do his own care- showers, dressing, walking, meals, toileting…the works. As far as I know he has never fallen before. I was busy with one of my other residents who requires total cares. I was in the middle of bathing her when the nurse came in to tell me the man fell and why wasn't I with him? After I finished up with my lady's care, I was told to fill out a report which wanted to know what I COULD HAVE DONE to prevent the fall; THE LAST TIME RESIDENT WAS TOILETED; THE LAST MEAL consumed- all things that had nothing to do with this fall!!
Later, I was written up for the fall. I told the DON that everyone is responsible for ALL the residents on the hall I was working. Yes, he was assigned to me, but when I am busy with other residents, my co workers should step up and cover for me. What do you think of this?
Answer:
You should not have been written up, in my opinion.
Every resident must be assigned to a CNA. It's law. No way out of that. Every aide accepts their assignment and therefore responsibility for the residents on it. Each CNA is responsible for her assigned residents and the unit, as a whole, cannot do this.
It's tough when bad things happen to good aides, though.
Did you read the man's care plan? Are you absolutely sure he is independent in his cares? If so, did you check in with him to see if he needed any help, with anything? I think sometimes we assume these residents who are able to do their own care never need ANY help- and this isn't always the case. When doing this check in, it's always a good to ask when they're planning to get up; what they're bathing plans are and the like. This way, you can have some awareness that Mr. Smith is going to be up and about around 9am, and might need someone to just peek at him.
Of course this is where team work comes into the picture. Every time an aide is going to be tied up for awhile with residents, its always a GOOD thing to let as many peers know where you're at. And include the nurse with this info as well. If you're so inclined (and I would be) I would ask peers to keep an eye and ear out for your other residents…especially if I was going to be tied up for a longer period than usual with the other resident. A good charge nurse would make sure your other residents are covered as well. It's a balancing act though: Asking every aide to cover the others' residents every time personal care is being performed is just not practical.
As for the report: It's called an Incident Report. The questions asked do indeed have everything to do with the assessment of a fall. By asking you what you could have done to prevent this fall, the answers you provide are supposed to be helpful to prevent a repeat in the future.
Did you know most residents fall because they are trying to get to the bathroom? If they're hungry they might be trying to rush out to a meal. Usually there are other questions too on these reports- about all sorts of things. Often we don't know the prior condition of any resident when they have fallen without a witness.
It's very important for CNA's to answer these things honestly…however….when we're written up it takes away the desire for CNA's to have any respect for these reports. These things should never be used as a means for punishment. When independent residents fall, it is NOT the direct fault of the aides. It was caused by something else. It IS up to management to figure out why the fall occurred- but by placing blame on the aides they are short changing this process. This is another example of autocratic management style- which isn't helpful. And, I have to wonder if nursing homes with high fall rates have these kinds of managers.
I'm sorry you got written up. Of all the things CNA's don't have control over, the FALL tops the list. The work loads alone should tell all that it's impossible to be everywhere at the same time- or even once an hour. A good fall prevention program begins with a trusting environment where no one is disciplined for falls unseen. Once that is in place, true prevention