One of the best things we're seeing from the Culture Change movement involves how CNA's are assigned to the residents they care for. The consistent staffing model has gained some popularity over the past few years. Research shows how this model benefits residents and aides.
Fast forward a couple years and some challenges are presenting themselves.
In my region, hospitals, nursing homes and other health care facilities have faced a shortage of nurses and aides. In order to attract these skilled professionals, most facilities up here are moving away from the standard nursing schedule model to a more flexible one. Gas prices and travel time play into this.
Instead of scheduling staff to work the typical 4 days on, one day off, every other weekend model, where I work we have staff working all sorts of different hours. Many are choosing to work two double shifts and one 8 hour shift per week. Others have opted to work three 12 hour shifts per week. Not all of these positions require weekend work either since we have a group of staff who work two 16 hour days each Saturday and Sunday.

This means different aides working every day.
So, consistent staffing is almost impossible to achieve. Rarely does an aide work two days in a row. Nurses are doing the same thing.
Many of my co workers travel from distant towns to my facility to work the weekend only; they stay at a small local hotel (paid for by my work). The benefit of this for my co workers is using far less gas which is expensive. My employer is happy knowing the units are staffed for the weekends. Other than the weekend staff, no one is expected to work two 16 hour days in a row. Nurses are offered the popular Baylor program: Work the 32 hours each weekend and get an 8 hour bonus which equates to 40 hours pay.
Facilities have to make tough choices. Either keep the strict medical schedule model and have a shortage of nursing staff, or, offer flex hours and have adequate staffing each shift.
How does this all effect residents in nursing homes and assisted living facilities? They don't have a core staff. There is NO one CNA who is assigned to them on a daily basis.
My own schedule has changed at my request, due to the price of gas. I was spending a quarter on my earnings filling up the gas tank, just to get to work five days a week. Now I work two double shifts and one 8 hour shift, a week. Five shifts in 3 days. I have saved a respectable amount of my income by making this change.
I like the schedule in many aspects:
-I have four days a week off to be with my family and tend to home and hobbies. I'm not nearly as stressed and tired as I was when working the 5 day schedule.
-I'm saving gas, for sure- but also wear and tear on my vehicle.
-When I am working, I keep the same assignment for the long (16 hour) day. Those residents I assist with getting am cares done, I also assist with doing the pm cares as well. If we don't get the bath done in the morning, we know to fit it in at night. My assignment is consistent for the entire two shifts and my residents and their families really like that. We haven't seen an increase in falls or skin issues.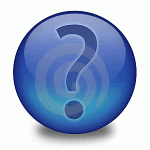 This week we ask the Questions:

What kinds of schedule options do others have? Is flex scheduling allowed? If so, what kinds of shifts and hours are typical?
What's more important? Having enough staff who may be working flexible shifts, or not having enough staff who always work the typical nursing model schedule?